Celebrating God's Faithfulness!
The photo clips were formed into Roman Numeral numbers XXV which is equivalent to number 25, symbolizes the 25th Anniversary of the Blessed Hope Christian Community Church, International(BHCCCI). The white tarp just told us about the event. And the preggy mommy Jackie Cagas-Paraiso; author of God Brought Me for a Reason blog and yours truly were excitingly having a pose in front of the Camera in celebration of the Big Event; BHCCCI's Silver Anniversary. All those just really matched with the yellow background of the wall.  All the colors and the accents just complemented with the bold yellow backdrop!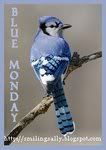 This is my entry for
Yellow Mellow Monday
,
Blue Monday
, and
Blog Photo Challenge
.
God bless everyone!